The 22 Feeling Easy Seminar MP3 audio tracks in sequence below are presently only available on a DVD
To purchase a 'Feeling Easy' Seminar DVD having all audio tracks go to ordform.htm
NOTE: This Adult Seminar program AUDIO is now available for ' listening' on YouTube without the 10 music tracks because YouTube do not permit one to include music tracks.
The below MP3 audio talks and music tracks in their correct sequence will be found on the DVD and you can easily transfer them from the folder onto a USB stick to place in a player for the Seminar or a TV screen. You may also simply play them at home on any other instrument accommodating MP3.
a1 - Yellow river

a2 - Terence speaks
a3 - Green door

a4 - Terence speaks
a5 - Morning has broken

a6 - Terence speaks
a7 - On the road to find out

a8 - Terence speaks
a9 - Bad moon arising

a10 - Terence speaks
b1 - Clemencia's talk
b2 - Terence speaks

At this point one can have a 10 minute interval
Play the following 3 audio softy and then continue

b3 - Dots on shells
b4 - Tar and cement
b5 - Sounds of silence

b6 - The Drummers of Africa talk
b7 - Terence speaks
b8 - Gillian speaks

b9 - Ark of the mind meditation (adults)
c1 - Terence speaks

c2 - Take a chance on me
c4 - Dance me to the end of love (Seminar ends)
NOTE
The below documents must be given to all seminar attendees.
The facts of Life
http://www.the-testament-of-truth.com/truth/web/life.htm
The inner energy essence of God
http://www.the-testament-of-truth.com/truth/web/energy.htm
~~~
An ideal instrument for playing the seminar audio tracks is the:
ST-030
SKYTEC 50W PORTABLE PA SYSTEM 50m RANGE with wireless mic Mp3 usb media from
DJ CITY Ships from MELBOURNE and SYDNEY Stores. You can simply download the 'Seminar MP3' tracks onto a USB stick and plug it in.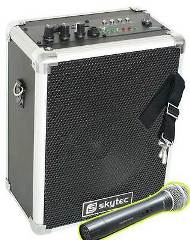 ~~~
The ARK of the MIND meditation words
for translation into other languages
This is the Ark of the Mind meditation to assist you to find inner peace, - - - and to remind you to daily fortify your mind using the Star prayer words that will assist to remind you of the importance of controlling deceptive thoughts, thoughts that would mislead your action interaction with others. - so please sit back and relax and listen - - -
Now we will relax and take a journey to the Sun - - - from this moment ON your race has begun
The race against time - to fortify your mind - - - against unseen forces who are very unkind
So relax back - take a few deep breaths - imagine that you are breathing-IN spiritual meths
A golden liquid - very very fine - - the ether of the universe - - - God's summer wine
Breathe IN and OUT - - deep and slow - - - IN through your lungs will truth now sow
The body is now relaxing from head to toe - - - slowly becoming numb as ether does it slow
Deeper and deeper into stillness now you be - - - deeper and deeper into stillness to set self free
Slowly but surely - your mind too does relax - - - your thoughts and visions now no longer tax
Shallower and shallower your breathing now gets - and calmness pervades like little rivulets
Slowly but quietly you are floating for sure - cushioned on air - more and more
Deeper in your mind does my voice now get - you are calm and relaxed and you no longer fret
A golden cloth now forms over your head - and slowly but surely you rise up off the bed
Up through this cloth does your soul now float - cleansing out all negativity that did you bloat
Crystal clear as you now pass it through - once again you are purified - through and through
Now lift up your thoughts to the star above - visualise the star that is filled with God's love
Gleaming white as it shines so bright - crystal clear it shines both day and night
See the bright light shining down from this star - the star of Bethlehem guiding you from afar
Feel the warmth permeating through you - cleansing your mind with its love so true
Deeper and deeper asleep you now go - deeper and deeper for wisdom to know
A shaft of white light shining down from this star - draws you up it with its power from afar
Wonderful Jesus I now see your face - wonderful Jesus please help me in this race
Please cleanse my mind of all evil therein - please hold my hand and help me to win
Quieter and calmer - now do you feel - for you know Jesus is by you and you are on his reel
Brilliant hues of purple and white - now pour through you and cleanse with their might
Now they change to green and gold - cleansing through you - green and gold
This green and gold keeps flowing through - sent from Jesus to cleanse you too
Your wonderful brother who sits up high - now cleanses you daily each time you cry
cry out in hope - and love and trust - that he quickly responds is a wonderful must
Deeper and deeper asleep you now go - as I ask of Jesus deeper truth to sow
Your subconscious mind I call now to me - and of all negative subconscious programming I now set you free
I erase - I erase - all negativity therein - I erase all negativity that would make you sin
And his love now comes shining through - brilliant gold and heavenly blue - brilliant gold and heavenly blue
Wonderful Jesus - I now thank thee - for cleansing my mind to keep me free
Now you feel warm and calm within - you are relaxed - and you know you will win
happier and happier - every day - you'll keep smiling as you go your way
So relax now - and be at rest - you will win - and pass all tests
The Ark of the mind you daily now build - for your soul is with the light of Jesus filled
I bless you - bless you - in his sweet name - you are a good soul - playing the universal game
Rest in peace